Dr. Daniel C. Potts Founder and President
Cognitive Dynamics Foundation
Fellow
America Academy of Neurology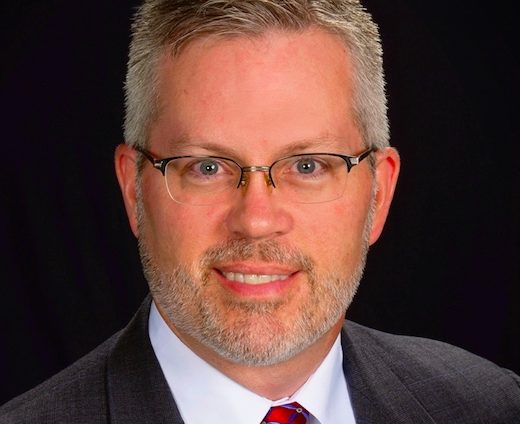 Coauthor of A Pocket Guide for the Alzheimer's Caregiver and one of Maria Shriver's Architects of Change, neurologist Daniel C. Potts champions life-affirming care for those living with Alzheimer's disease/Dementia and their care partners.
On staff at Tuscaloosa VA Medical Center, Potts is also Founder and President of Cognitive Dynamics Foundation and Medical Director at Dementia Dynamics, LLC. Through these two institutions, Potts channels inspiration and hope gained through caring for his father, Lester, who became an acclaimed watercolor artist in the throes of Alzheimer's disease. Potts has told his father's story of triumph, hope and creativity internationally.
A 10-time Patient Choice Award winner and one of America's Top Physicians, Potts holds a BS in biology from Birmingham-Southern College and received his MD from the University of South Alabama College of Medicine. He completed his internship in internal medicine and was chief resident in neurology under Dr. John N. Whitaker at the UAB School of Medicine. A Fellow of the American Academy of Neurology (AAN). Dr. Potts is also an affiliate of the Alabama Research Institute on Aging and the University of Alabama Honors College, and he is on the clinical faculty at both the University of Alabama and the University of South Alabama Medical Schools. In 2016, he was chosen by the University of Alabama Medical Alumni Association as a recipient of the Martha Myers Role Model Award, honoring physician alumni whose lives epitomize the ideal of service to their communities.
A noted writer, Dr. Potts coauthored the best-selling Neurology for the Boards, has authored numerous articles, is a reviewer for several journals and blogs about Alzheimer's disease/Dementia for Maria Shriver. Recently, Potts co-authored Treasure for Alzheimer's with Richard Morgan, PhD, and Finding Joy in Alzheimer's with Marie Marley, PhD. He also co-authored the first chapter on expressive arts therapies in a major medical textbook, Geriatric Neurology(2014 John Wiley & Sons, Ltd.). In addition to professional writing, he has been a lyricist for nationally known composers, and has published 7 books of photographs and poetry.
Dr. Potts has served on the Alabama Alzheimer's Task Force, the Alabama Coalition for Culture Change, and the Boards of Directors of Alzheimer's of Central Alabama and the Alabama Humanities Foundation. He co-convened the ClergyAgainstAlzheimer's advocacy network, and is Editor-in-Chief of Seasons of Caring, the first-ever multi-faith collection of meditations for dementia caregivers. Potts serves as a media expert for the AAN, and was named Donald M. Palatucci Advocate of the Year by the AAN in 2008. With Edie Hand, he hosted Rx for Healthy Lifestyles on the Rural TV Network.