Dr. Elizabeth McMahon Mental Health Track Co-Chair
Virtual Reality Exposure Therapy
Private Practice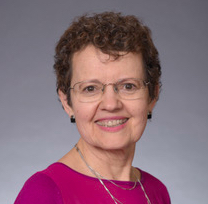 Elizabeth McMahon is a passionate advocate for the potential of VR to make psychotherapy more effective. She has been using VR with clients since 2010 and routinely uses VR products from several companies.  Her private practice in San Francisco focuses on virtual reality exposure therapy (VRET) for anxiety disorders.
She is actively involved in training therapists in the use of VR through continuing education workshops for the American Psychological Association, California Psychological Association, Psious, and PESI. She offers individual and group consultation to therapists interested in VRET.
During her 32 years at Kaiser Permanente as a clinical psychologist, she helped create regional best practices for anxiety disorders, served as primary supervisor and training director for post-doctoral psychology residents, and received an outstanding innovator award for her research on the effectiveness of VR in anxiety treatment.
Dr. McMahon obtained her PhD from Case Western Reserve University and completed a pre-doctoral internship at the University of Virginia Medical Center in Charlottesville and a post-doctoral residency at the Sheppard-Pratt Psychiatric Hospital in Baltimore, MD.
Her self-help workbook for people suffering from panic and anxiety attacks will be published soon. She is co-author of five books for patients coping with chronic illness.