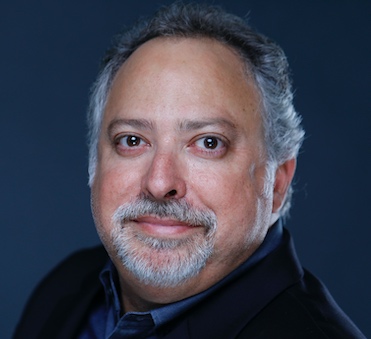 Ian began his VR career in 1990 where he teamed up with doctors and educators to create GUI's for medical and educational tools to control computers using EEG, EMG, and EOG bio control sensors. Ian has recently been focused on VR/AR/MR/XR strategy and production on projects for the NFL, Converse, Facebook, Google, Reebok, Spatialand (Walmart), Hershey's and others currently in development.
With more than 30 years of experience as an executive and producer of VR/AR/MR/XR, experiential initiatives, branding, motion graphics, and visual effects, Ian has been awarded 7 Emmy awards, 11 Emmy award nominations, 11 Broadcast Design awards, 4 Telly awards, and a Clio.
Ian VFX supervised and produced the futuristic AR Jarvis sequences for Ironman 1 & 2. He has produced over 50 feature title sequences and over 200 commercials for Fortune 500 brands worldwide. Ian launched and rebranded networks in over 20 countries worldwide for RTL, BSkyB, Star TV, MNET, ORT Russia, TV Norge, TV4 Sweden, Singapore TV 8 & 12 and CCTV China. Domestically he produced network and show branding for Discovery, HBO, Showtime, ESPN, Fox, MSNBC, ABC, NBC, CBS, WB, Fox Sports, NFL Network, among many others. He has produced the broadcast and screens graphics on 13 Oscars shows and other live events such as the Emmys, Grammys, Stand Up to Cancer, Tony Awards, NFL Honors, Country Music Awards, and NatGeo's Earth Live.