Robert Fine
Founder of VR Voice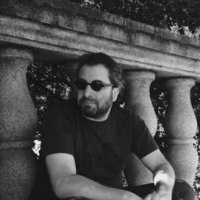 In 2011 Robert launched the only printed magazine covering social media, The Social Media Monthly. In January 2014, he launched his second print title, The Startup Monthly. In May 2016, he launched VRVoice.co, a content vertical on all things virtual reality. In addition to his publishing endeavors, Robert continues to provide IT strategic planning consulting services to both the private sector and non-profit communities.
Robert was the Director of IT for International Operations at Conservation International (CI). Robert joined CI in 2000 to take responsibility for connecting all of CI's thirty-five field offices to the Internet with broadband connectivity and a network connection to the CI headquarters in Washington, DC. During his 10 year tenure, he built an international staff of 25 IT professionals.
Robert has over ten years of additional work experience as a systems and sales engineer with various companies including CMGI, Hughes Network Systems, ioWave and Raytheon, as well as two of his own consulting companies: GeoPlan, Inc., and The Cool Blue Company. Robert has a bachelor's degree in mechanical engineering from Villanova University and a master's degree in environmental science and public policy from Johns Hopkins University. He is currently pursuing his PhD at George Mason University and researching the linkages between investments in information technology and achieving conservation outcomes.